OCTOBER 16 – 22, 2022

FUTURE ENTREPRENEURS' ART CONTEST
ELEMENTARY STUDENTS GRADE'S 1 – 6. DRAW A PICTURE OF THE BUSINESS YOU WOULD LIKE TO OWN ONE DAY! SUBMISSIONS DUE BY THURSDAY, OCTOBER 13TH.
1st Prize – $50 Chamber Change | 2nd Prize – $35 Chamber Change | 3rd Prize – $25 Chamber Change
To enter please print Art Contest SheetHEREor pick up a paper copy at our Chamber Office (Mall on Main, Fairview)
Include your name, grade, school and business you would like to own some day.
Contest entries are to be dropped off at our Chamber Office (Mall on Main Fairview) or at your local elementary school (EE Oliver, STM, Hines Creek Composite) by the end of the school day on Thursday October 13th.
Art will be displayed around town(s) in the windows of local businesses during Small Business Week (Oct 17 – Oct 23) and may be displayed on our website and on social media. Please note art will not be returned.
The Chamber office will contact the school of the winner(s) on Monday Oct 17 to arrange a time to take a photo of the student (if permitted) with prize winnings & art.
* If entrant is not attending a local elementary school, please drop off entry at our Chamber Office and provide confidential contact info.
Winner(s) and photos will be posted on our website and on social media.
---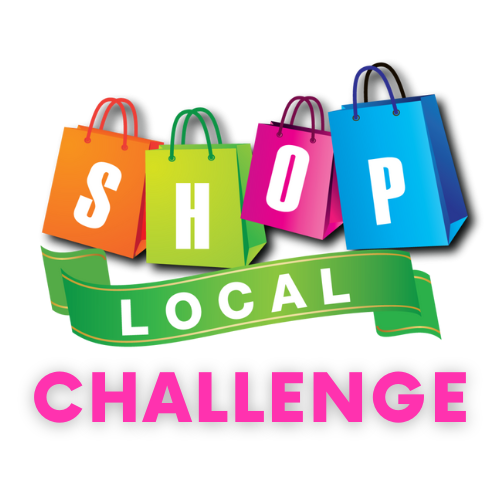 5 DAY – SHOP LOCAL ONLINE CONTEST
A daily Shop Local Challenge will be announced each morning starting on October 17th on our Facebook page.
Participants who complete any challenge will be entered into our Chamber Change prize draw.
The Annual Fairview & District Chamber Business Awards Gala is a valuable opportunity to celebrate the entire business community and put a spotlight on a few of the businesses and individuals who's dedication and hard work make our community amazing!
All businesses within the district of the Town of Fairview, M.D. of Fairview #136, Village of Hines Creek and Clear Hills County are eligible for awards.
EVENT DETAILS
Friday October 21st, 2022
Dunvegan Inn & Suites Banquet Room
Semi-formal
6:00 PM – Check-in / Cocktail Hour
7:00 PM – Buffet Dinner
8:00 PM – Award Ceremony Begins
Following Ceremony

18 + Access to AWARD AFTER PARTY

Ticket price – $50 per person
We encourage groups to purchase tickets together to ensure you are seated at the same table.
Ticket sales close on Monday October 17, 2022
* All finalists will receive one complimentary ticket to the event.
To purchase tickets contact 780-835-5999 or office@fairviewchamber.com
Get your Event Noticed - Connect with Us